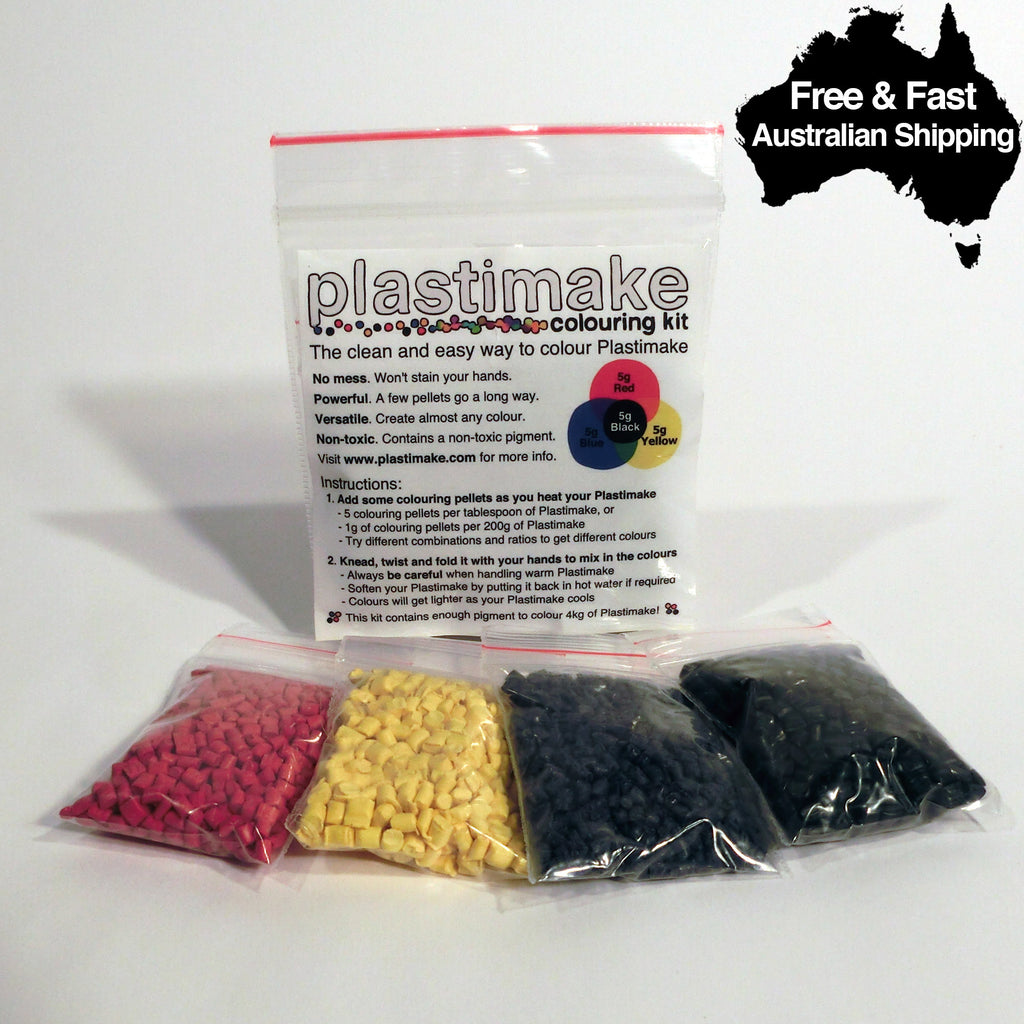 Plastimake Colouring Kit
$15.00
The Plastimake Colouring Kit is the clean and easy way to colour Plastimake.
No mess. Won't stain your hands.
Powerful. A few pellets go a long way.
Versatile. Create almost any colour.
Non-toxic. Contains a non-toxic pigment.
This kit contains 5g (0.17oz) of pigment for each colour: Red, Yellow, Blue and Black. That's enough pigment to colour 1kg of Plastimake per colour!
Simply mix these colouring pellets into regular white Plastimake while it's still warm. Learn more.
Shipping
Australia: FREE shipping Australia wide!
Delivery time: 1-6 days (most orders arrive in 1-3 days).
Rest of the world: $10 Air Mail parcel.
Delivery time: 2-3 weeks.